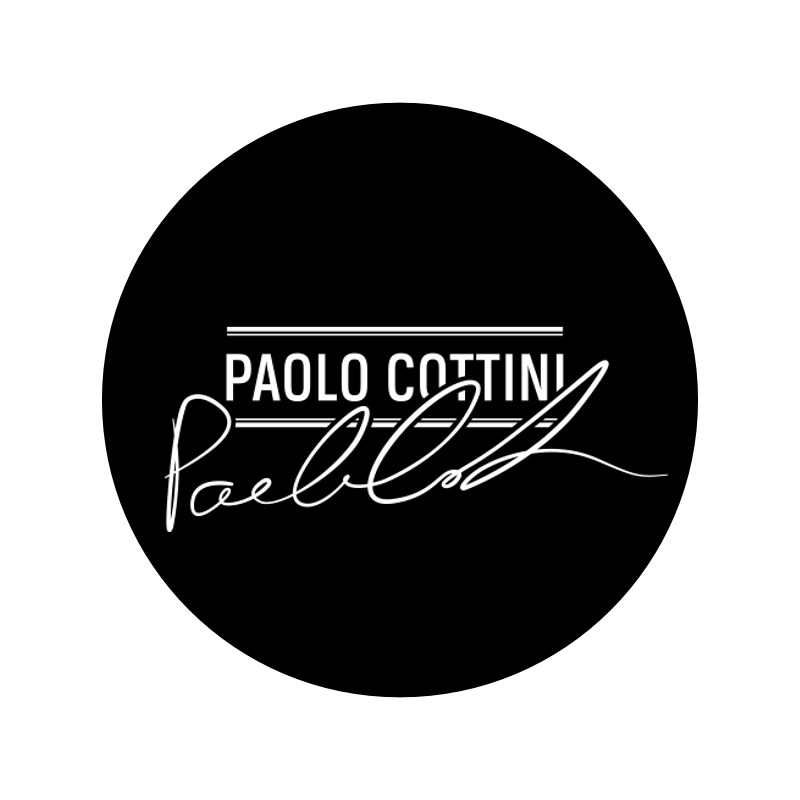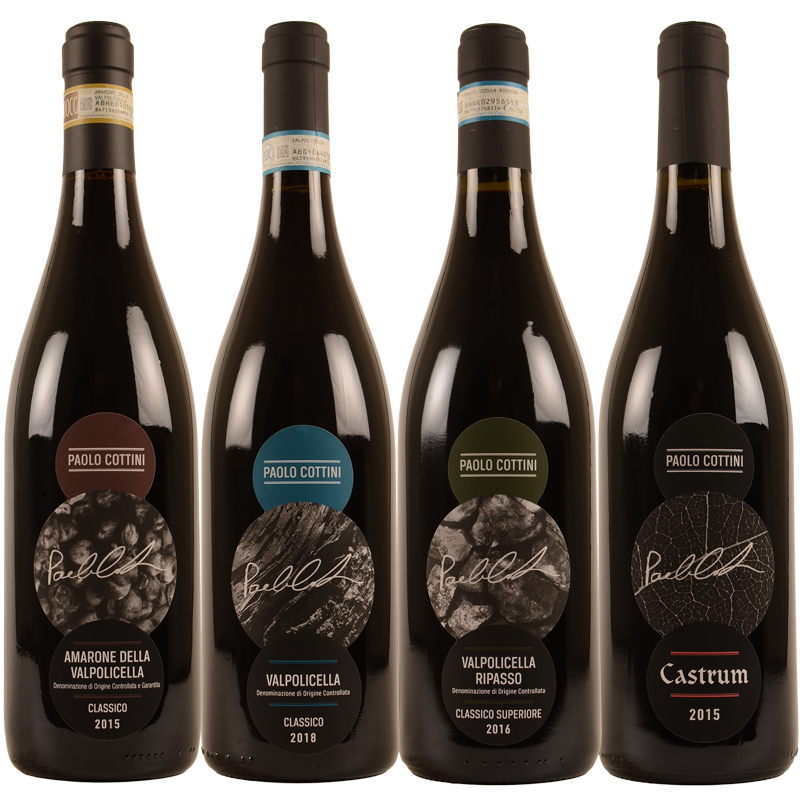 La differenza tra fare un lavaro and farlo per passione è il risultato!
The difference between working and doing this with passion is the final result! Paolo Cottini has his own work ethic to obtain a personal identity for his wines. Together with his wife Sarah, he continues a passion under his own name that has actually been inspiring for 3 generations. This small family domain surprised many wine critics in no time and worked its way up to an unmissable wine experience in a nevertheless unique region in terms of grapes, wines and their respective production methods.

The vines are planted in the heart of Valpolicella, more specifically Castelrotto and include 2 different wine regions, both geologically and climatically. One in Ca´ del Gallo at 580 m altitude, southwest facing and the other in Valgatara at 250 m altitude and southeast facing. They lie in the middle of the big names and enable them to give the respective wines as much balance and complexity as possible guaranteeing a unique identity.

Discover the  distinctive wines of Poalo Cottini:
Amarone della Valpolicella Classico: This special wine is made from dried grapes, 55% Corvina, 35% Corvinone and 10% Rondinella. The verona pergola system is placed on ridges supported by dry stone walls known as "marogne". This especially to support the terrace culture. A density of 3300 vines per hectare guarantees a return of 9800 kilos per hectare. Manual selection of the best bunches at the end of September / beginning of October during the harvest. Drying for approximately 90 to 110 days in drying rooms with ideal temperature, humidity and ventilation. Maceration at 17° C in stainless steel tanks for 35 days. Separation of the skins at the end of February and completion of the malolactic fermentation in 3000 liters of casks where the wine rests for 12 months, followed by 12 months on smaller barriques. Before consumption, it will rest for another 12 months in the bottle.
Valpolicella Classico RIPASSO Superiore: 60% Corvina, 30% Corvinone et 10% Rondinella. The suspension system is the same as with the Amarone (Verona Pergola). Hand-picked grapes and rigorous selection before soft pressing. Classic fermentation on stainless steel after which the classic Valpolicella undergoes a second fermentation by adding the must of the Amarone. After that, the wine will rest for 15 months on large 3000 liter casks. After 6 months of rest in the bottle, it's released.
Castrum - Veronese: Same suspension system and vineyards as with the Amarone. Here, however, the grapes are only dried for 30 days and 100% Corvina (hence IGT instead of DOCG). After a long fermentation in Slavic oak, a maturation of 12 months on French barriques follows, after which the wine rests for another 3 months in the bottle.
Valpolicella Classico: 60% Corvina, 30% Corvinone and 10% Rondinella. Here too the grape growers are hung and guided in the typical "Verona Pergola" way. Less strict selection than with the Amarone. The wine is also fermented in the traditional way and does not undergo drying or second fermentation. Fermentation and maceration are done on stainless steel. The wine does not undergo maturation afterwards.